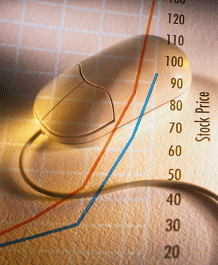 What is I-Master?

I-Master is an index futures trading system. I-Master was developed on a basket of seven US futures indices: the S&P500, NASDAQ, New York Stock Exchange (NYSE), Russell 1000, Russell 2000, Mini-Value Line, and the S&P Midcap. The exact same rules and parameter values are used across all these indices. The system employs an elegant entry technique that attempts to capture short-term market turning points in the indices. The system employs a pure reversal strategy, one that is always in the market reversing from long to short, and back to long.

Who developed I-Master?

What markets can be traded with I-Master?

What makes I-Master different from other index trading systems?

Does I-Master fit into your portfolio?

System Performance

How much does it cost to buy I-Master?

What do you get when you buy I-Master?

How can Trade Center, Inc. help?