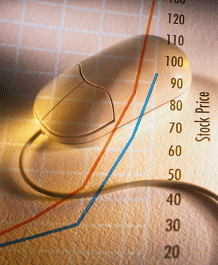 How can Trade Center, Inc. help?
Guidance The staff at Trade Center, Inc. is experienced, qualified, and trained to provide you with the services necessary to navigate through the trading system waters. First, we determine what your objectives are. We work with you to determine what risk levels you are comfortable with, and what are your objectives.

Service Once your plan has been established and the system purchased from the developer, simply open and fund your account with Trade Center, Inc. Your broker will execute the trading system exactly according to the specifications, just as if you were doing it from your computer. You can monitor the progress of both the system and your account on a live basis via the Internet. Thus, you have a team of professionals working for you, executing your investment plans, 24 hours a day.

Futures trading involves substantial risk and is not appropriate for all investors

WE LISTEN As ours is a service business, we work for you. We supply you with as much professional information and research as possible. Our job is to listen to your experiences, goals, ideas, and plans; then assist you in achieving what you set out to do. We do not "sell systems," or direct clients to systems the house has created. We seek to have no conflicts of interest. Our interest is our clients.
What is I-Master?

Who developed I-Master?

What markets can be traded with I-Master?

What makes I-Master different from other index trading systems?

Does I-Master fit into your portfolio?

System Performance

How much does it cost to buy I-Master?

What do you get when you buy I-Master?